So I know I should probably post this on the Fourth of July or Memorial Day or something along those lines but I want to post it now because I feel like military-inspired fashion right now. I like military-inspired fashion a lot more than the actual military (cause hey, even the Nazis had cool uniforms; much like the New York Yankees, this was the only cool thing about them.) But anyway, here's my frivolous and girly interpretation of the uniforms for each branch of the US armed forces.
Everybody always forgets about the coast guard until somebody makes a movie about rescuing people from storms or something. But they are probably my favorite of the armed forces because they are more specifically about protecting and taking care of Americans, as opposed to being involved all over the world. To emulate their nice, formal, crisp dress uniforms, I took a classic white shirt and navy skirt combo with touches of red - so cliche I know, but for a good reason. Plus I'm a major fan of those flats. Adding a piece of jewelry (just one, or it would be overkill) and a nautical/military type cap completes the outfit. Although I just started wondering what kind of handbag would look best with it and I do not even know. (I'm so pathetic because this is going to bother me all day now.) Suggestions?
My brother recently inherited a vintage uniform from when my grandpa was in the army - the jacket fits him perfectly so he wears it with jeans and a t-shirt and it looks awesome. To make an army-inspired outfit, obviously I had to incorporate army green. (I avoided camoflage though because pulling that off without looking either really junior high or really white trash is hard to do.) Army green is really a nice flattering color to a lot of skin tones, though - it's one of my favorite colors to wear. For the first outfit here I just chose a green, comfy-looking maxi dress with gold gladiators - the second outfit, a playsuit with a vest, would be a little harder to wear, I think, although the vest does downplay the whole one-piece-outfit thing. I love these gold doc martens with the whole thing, but the sandals might be easier to wear. (Clearly I should buy them all and experiment, yes?)
I know the Air Force uniforms are awfully similar to the Coast Guard ones, so I went with navy blue again, but added the eagle ring to make it more... aviationish? An appropriate adjective escapes me, but you know what I mean. I think these military brooches are really cool, and might work at the neckline of a dress or as sweater clips. With the addition of gold heels (and maybe a little gold clutch?) I think this outfit would be wearable and cute during the day.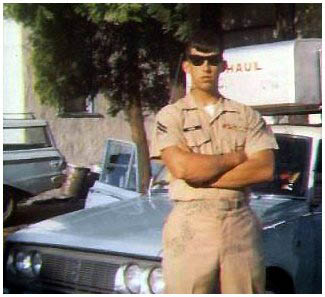 For the marines outfit, I went with a combination of neutral (desertish, I suppose?) colors, which is probably boring but I actually sometimes like combinations of neutrals. I used a dress to make it girly, but these boots still make it pretty hardcore, I think. Plus I like how the bracelets add a little sparkly and echo the studs on the boots. (Note: "hardcore" has been my favorite word for the past three days and I use it to describe everything for no good reason.)
Ugh that picture is too big and messes everything up but I don't care because I think it's really cool. Anyway, the navy-inspired outfit is actually the first one I did - I really like the super girly dress with the nautical/military vest (can you tell I'm obsessed with vests like that lately?) I chose bronze accessories to finish the outfit; obviously nautical outfits require an anchor necklace, and gladiator sandals work with almost everything.
(Image credits: Google Images and Polyvore.)